Posted by Jen Brueggen on Nov 16th 2022
Give More than Gifts
When you shop from the Zoo, you're contributing to conservation and supporting eco-friendly practices worldwide.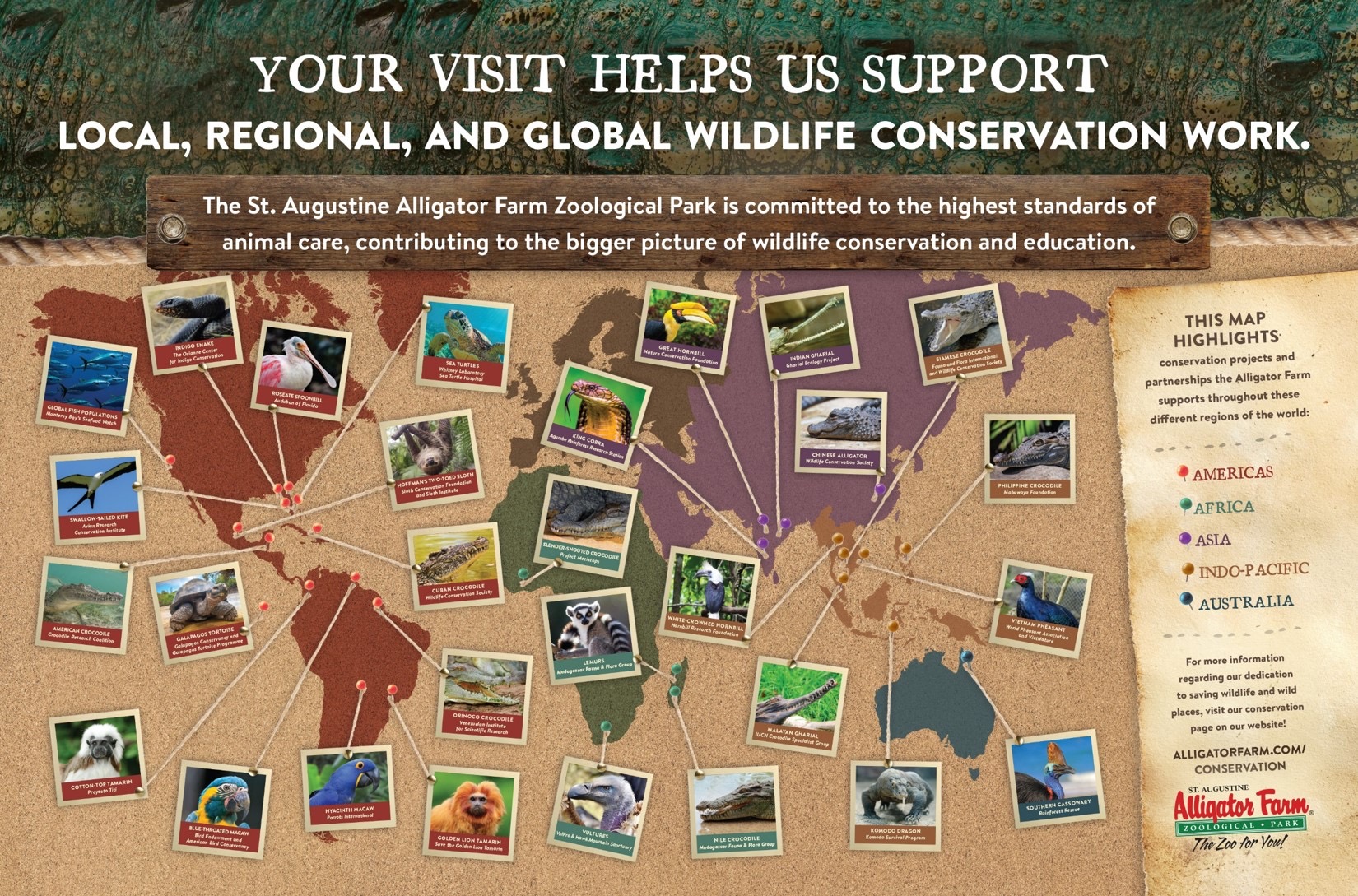 ---
Starting off in the Florida wetlands and coasts, you'll find alligators, beautiful birds, and sandy shores: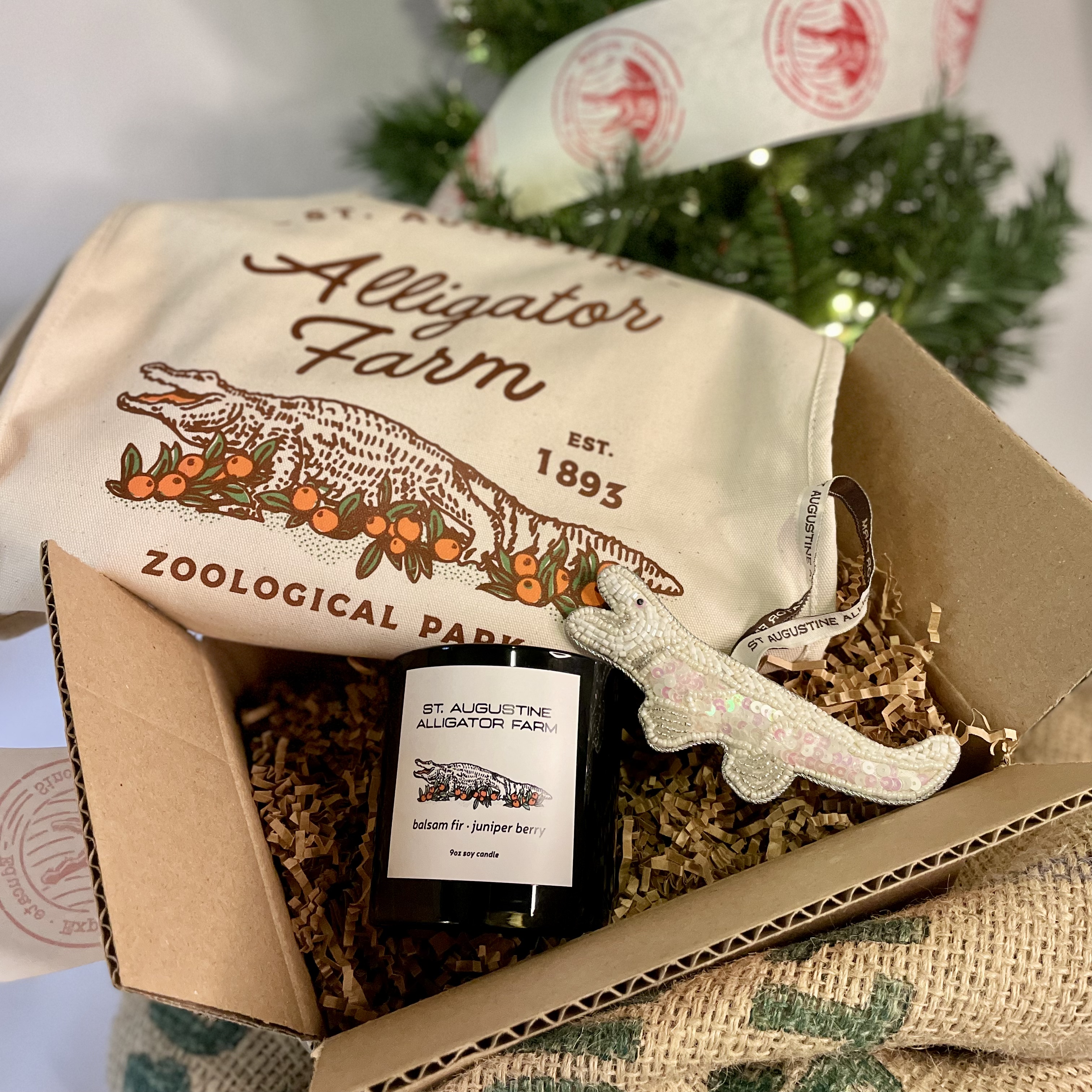 Order beautiful gifts from the Roadside Grove to the Retro A1A Collections- the Tote Bags are made from organic cotton! You'll also find these Sequined Animal ornaments are handmade from small villages internationally, and many continuing to provide conservation funding for the local wildlife and habitats.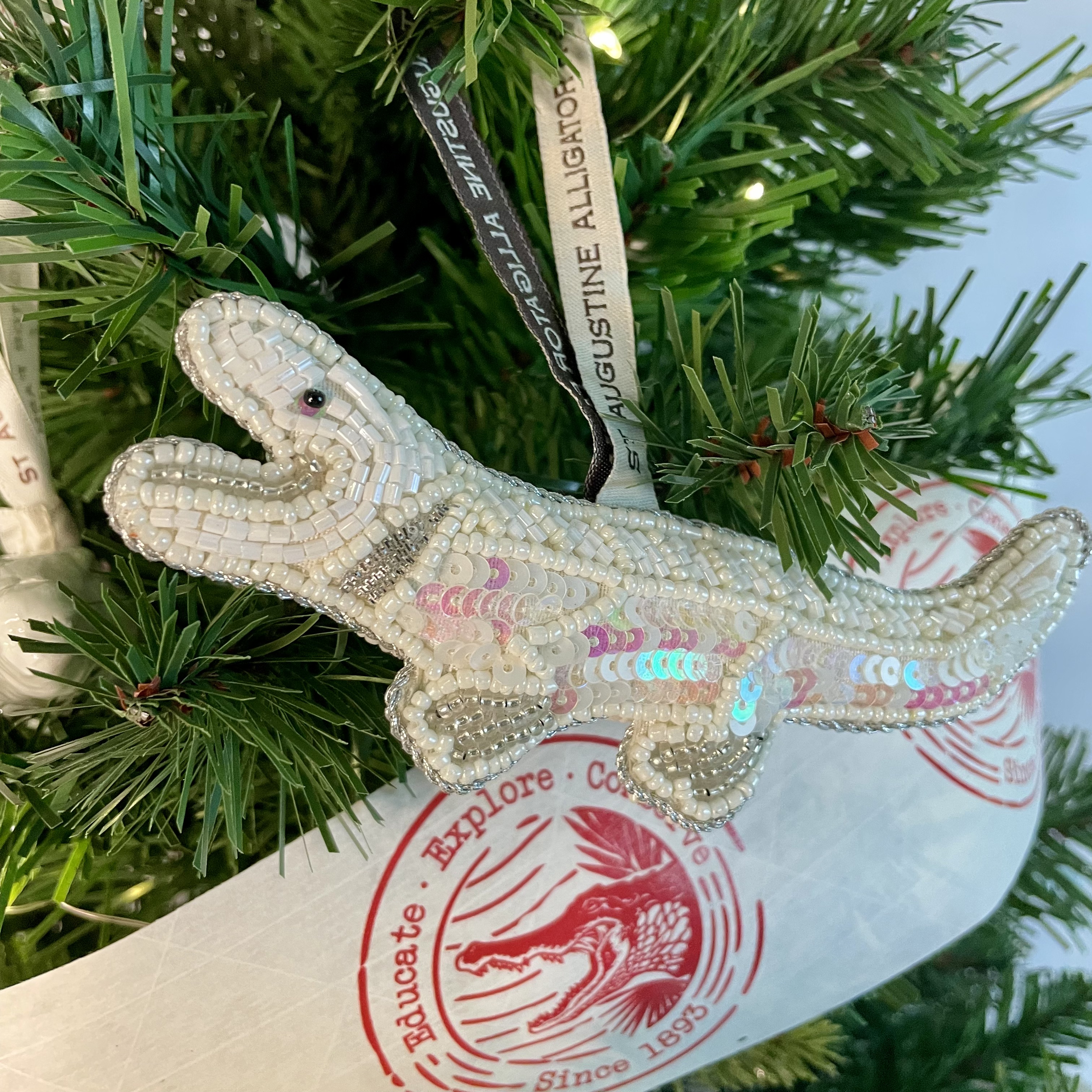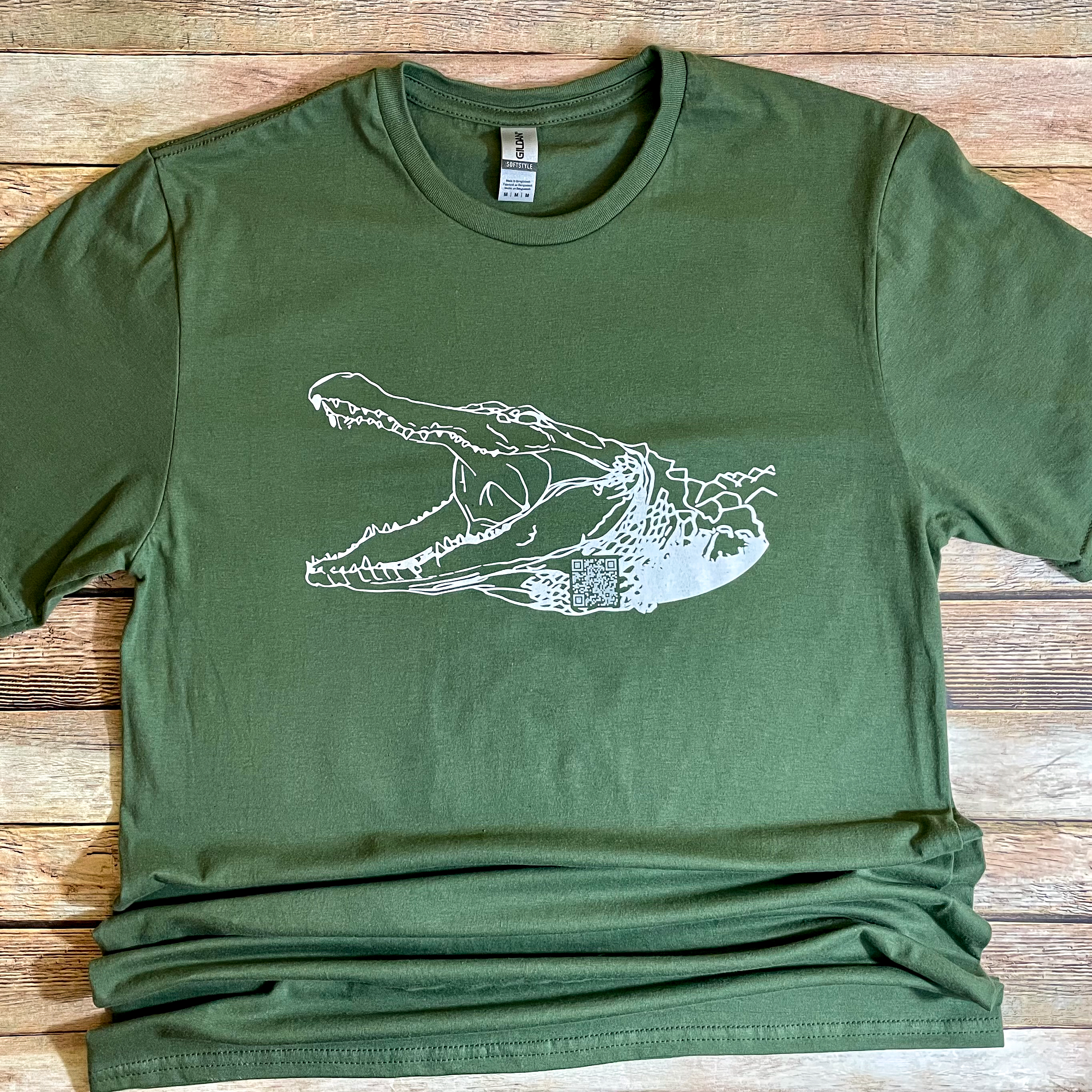 Support a local conservation nonprofit: EEARSS.org with Frank "Alligator" Road. $1 from every sale of this Alligator Robb Shirt goes back to his conservation and scientific research programs.
---
Traveling south to Central and South America: lush rainforests are home to the adorable sloths and gorgeous macaws!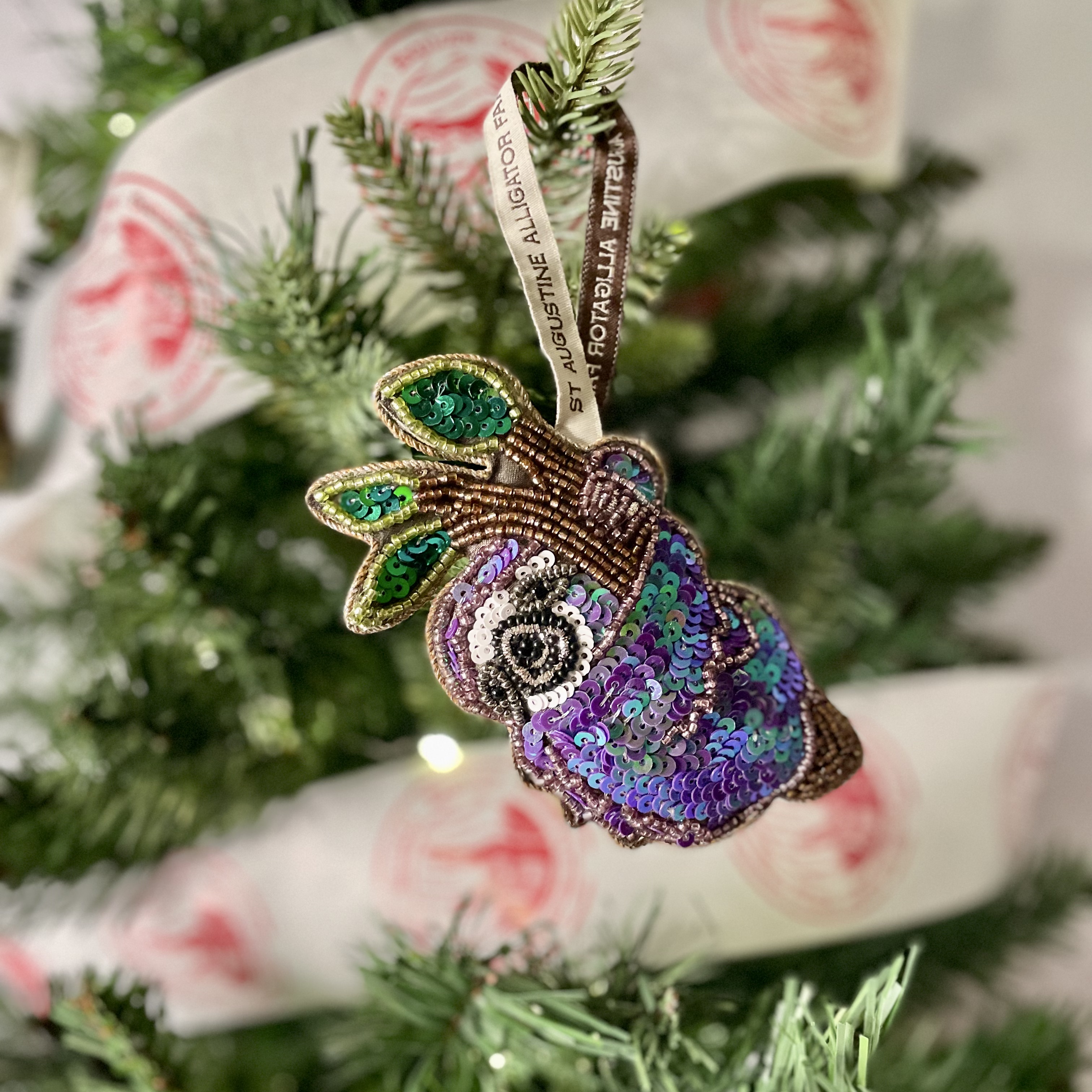 We have a variety of sloth ornaments and plush, as well as Macaw puppets and plush. Some of our plush toys are made from recycled materials
---
Hopping over to Africa and Madagascar, to explore wild habitats with swinging lemurs!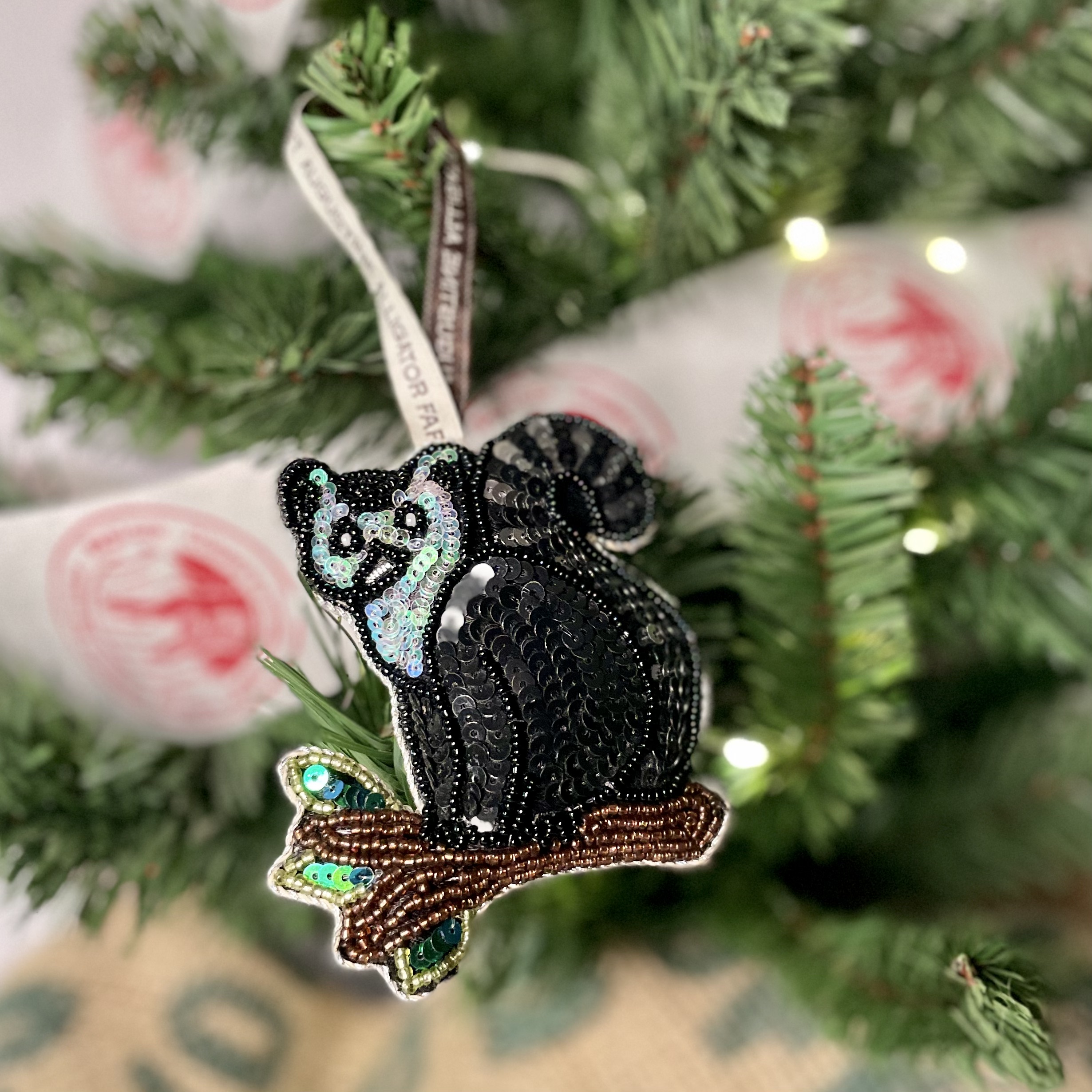 Along with this shimmering sequin ornament, we have a NEW wooden Ring-tailed Lemur ornament for the softer tone holiday decor.
---
Landing in the Land Down Under, where Maximo our Saltwater crocodile came from and touring the islands where dragons roam (Komodo Dragons, that is.)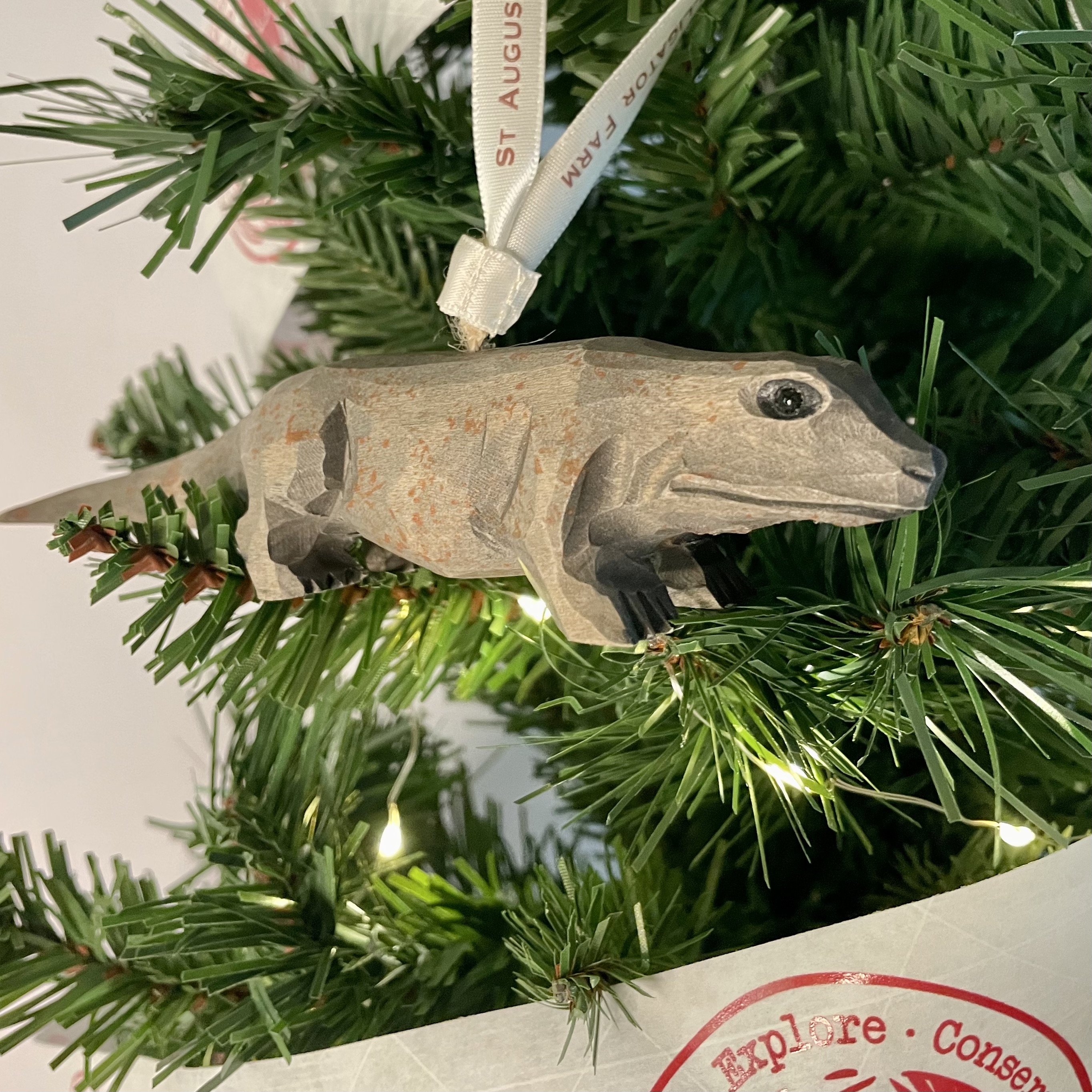 From our wooden animal ornaments, a portion of the proceeds goes to the conservation programs that help these endangered species.
---
With your support, by visiting our zoo in person or purchasing gifts online, we can support other conservation organizations found all over the world.
If you're looking for a unique and special gift, you can message us or give us a call.
Come by the Zoo to explore our Gift Shop, open every day from 9am to 5pm. You don't have to pay admission to shop our Gift Shop either.
Located at 999 Anastasia Blvd, St. Augustine, FL 32080
(904) 824-3337
Holiday Hours are 10am to 4pm Thanksgiving, Christmas, and New Year's Day.
Happy Holidays!