Posted by Jen Brueggen on Oct 24th 2023
Shopping this Holiday Season is easy with our Guide to the most popular gift items from the Zoo!
Cozy up with a warm mug and delightfully scented candle - Balsam Fir and Juniper Berry.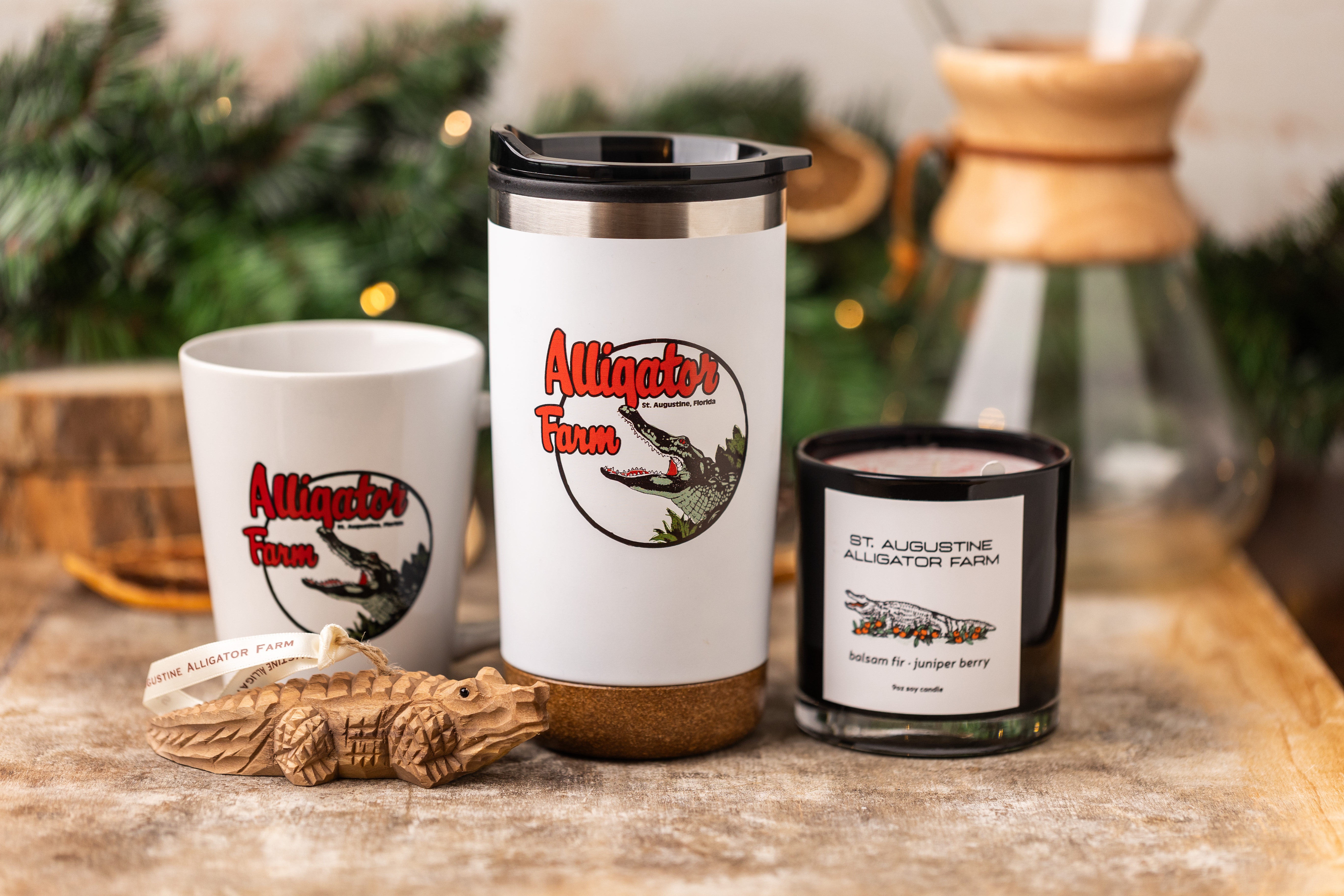 Enjoy your gift-shopping hustle with an organic cotton tote bag and quality travel mug.
---
Here's our guide to the most popular collections at the Zoo, plus you can feel good supporting our conservation programs!
1) Scroll through our selections of classic retro and vintage styles in the Retro A1A, Vintage Alligator Farm (aka the "Tom Petty" style), or a classic Floridan style in the Roadside Grove collection.
2) Select the link to place the gift in your cart.
3) We can mail the gifts to you OR directly to your loved ones. Another option is to pick up the presents at the Zoo! We offer on-site gifts cards to use for admission, the Jungle Hut Photo opportunities, Toucantina Snack Bar, and inside the gift shop at the Zoo.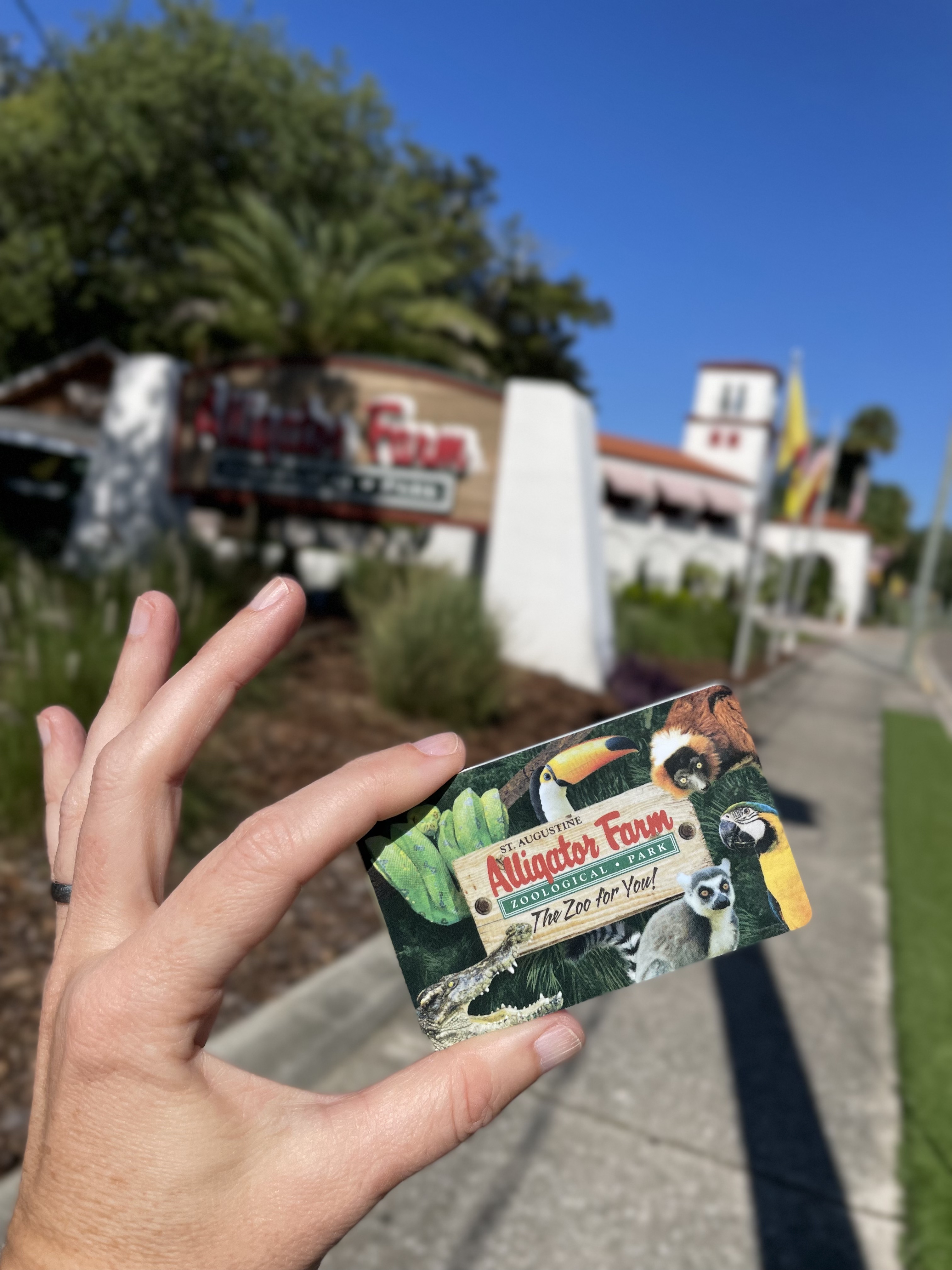 Animal Encounters, like the Rainforest (Sloth) Encounter, and the Crocodile Crossing Aerial Adventure experience can be purchased on the our main website at : www.AlligatorFarm.com
*The on-site gift card excludes use to Crocodile Crossing and the online gift shop.
---
Retro A1A Collection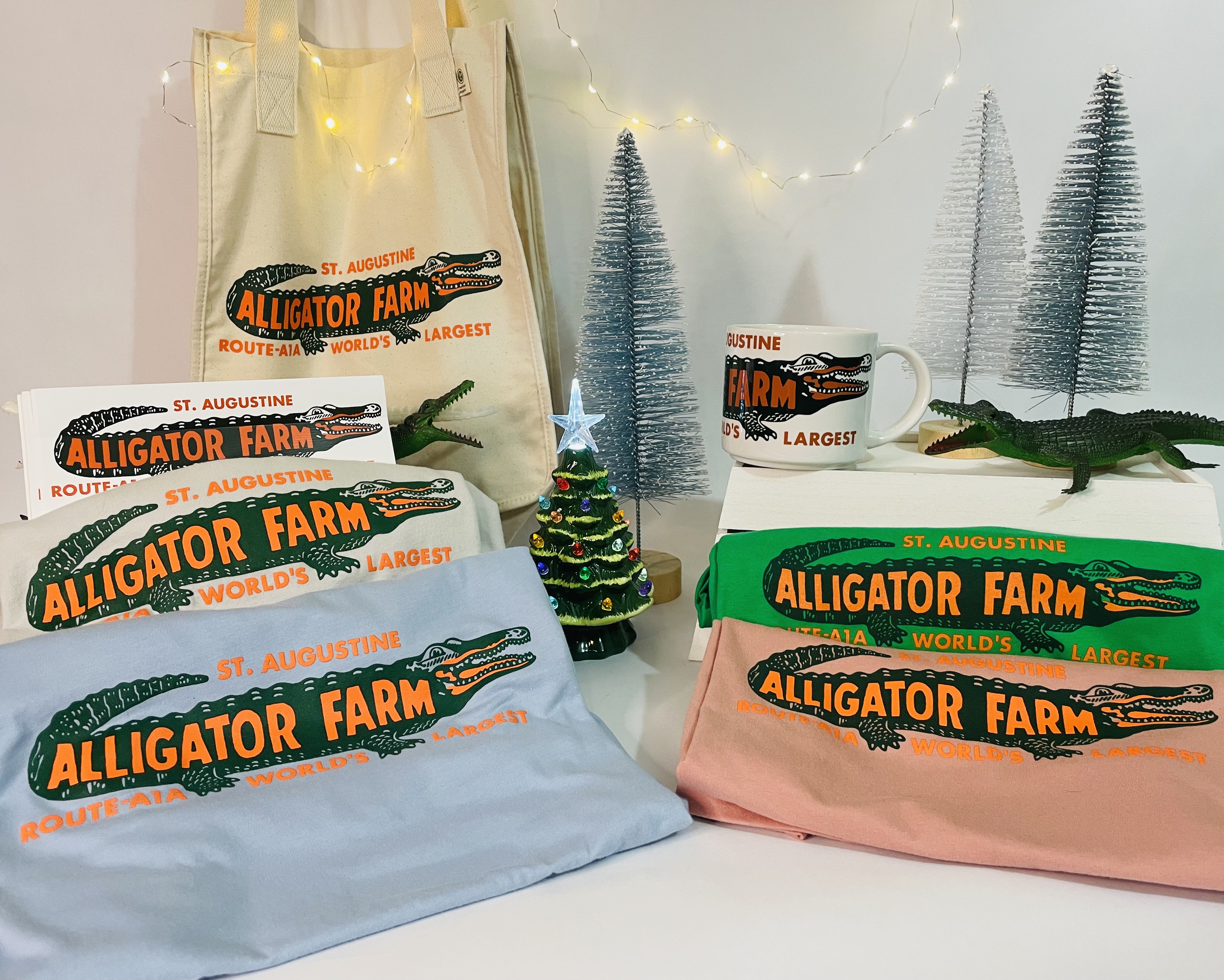 Enjoy this retro Alligator Farm style with the Retro A1A collection:
1. Adult Shirts - Available in Sky Blue and Peach
2. Eco-conscious Tote bags - Use this instead of a stocking to fit a lot of great gifts!
3. Sticker - 8 inch by 3 inch large sticker
4. Mugs - Perfect large sized mug for a delicious cup of coffee, tea, or hot cocoa.
5. Kids Shirts - Available in Peach and Green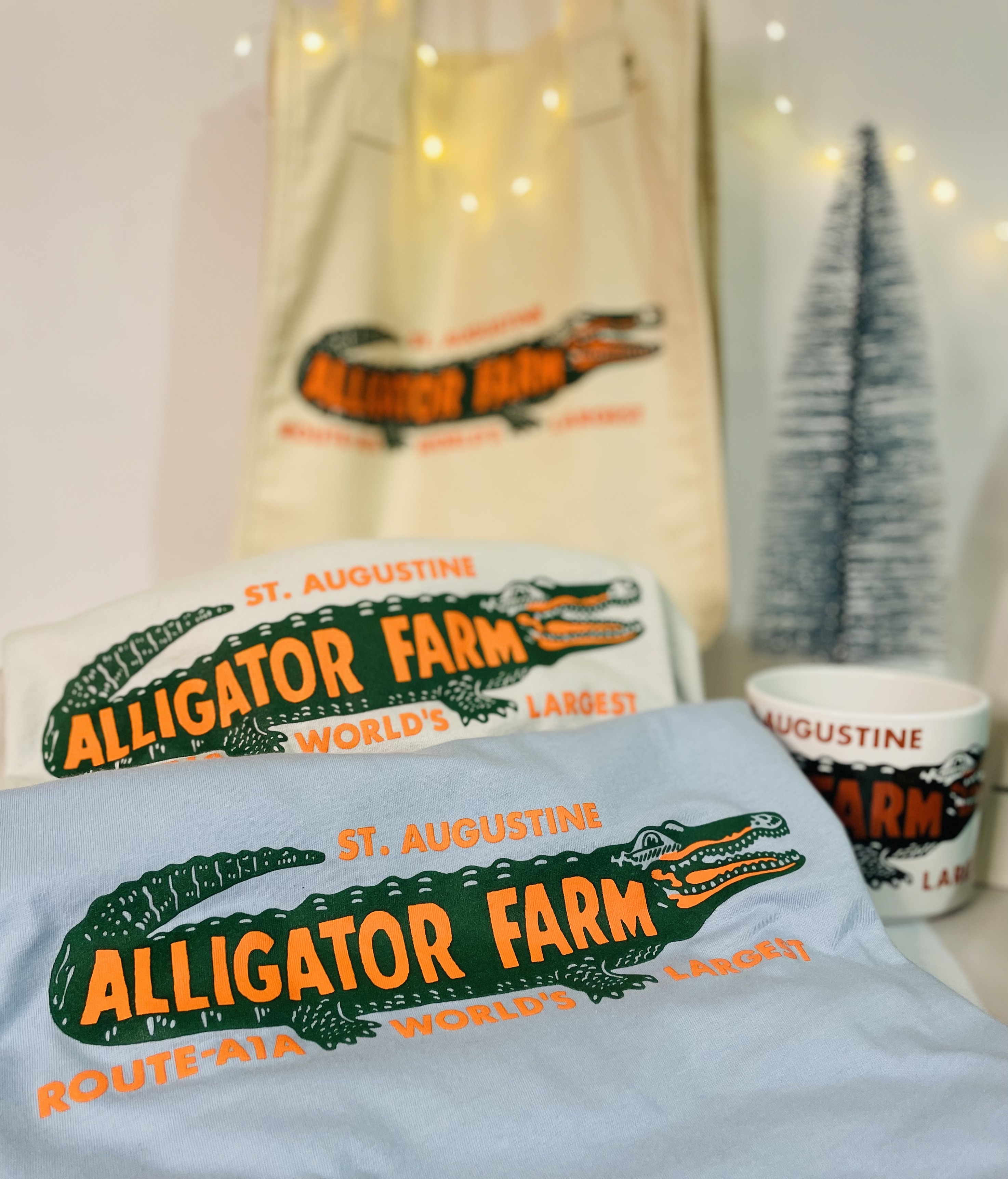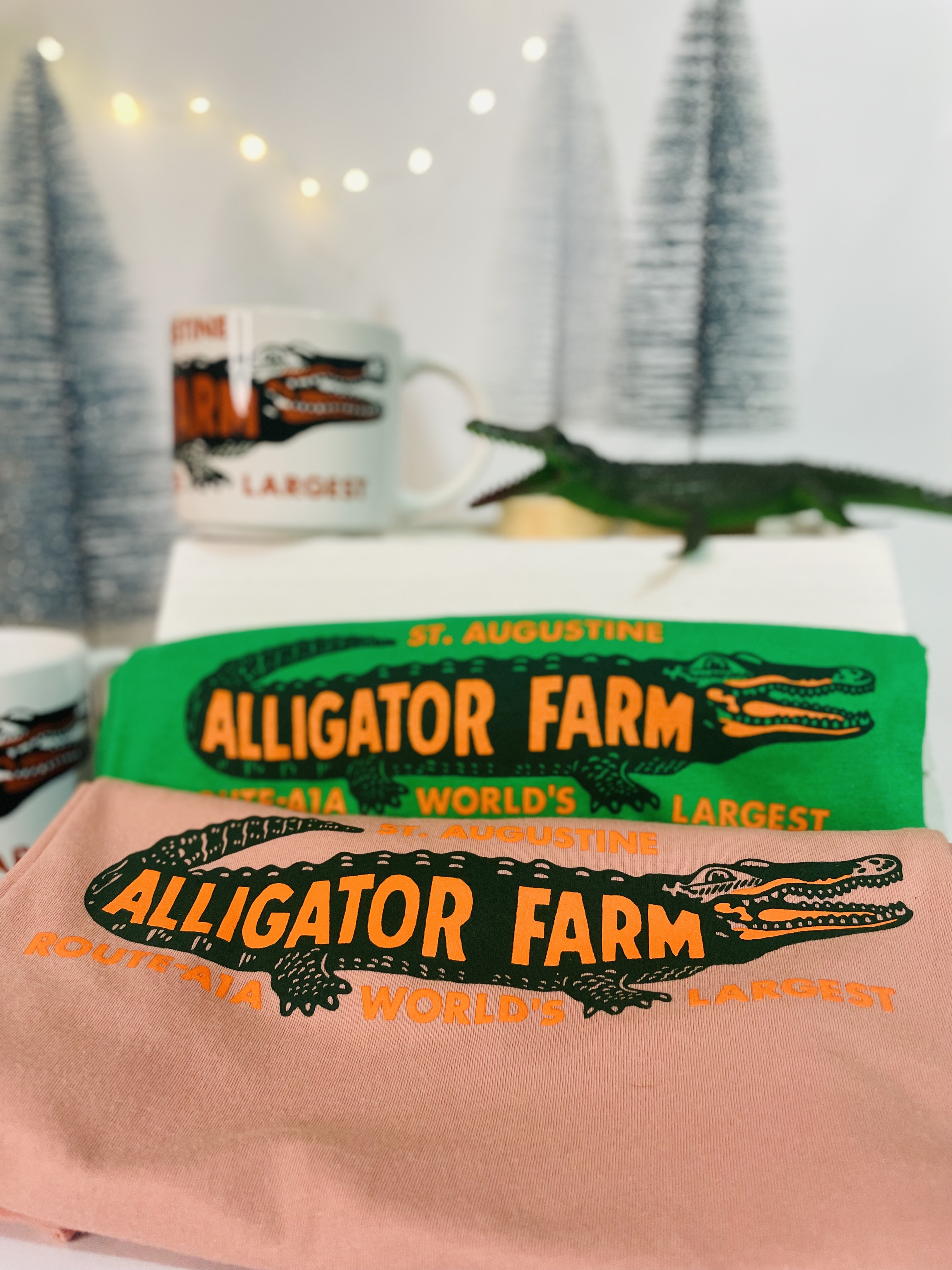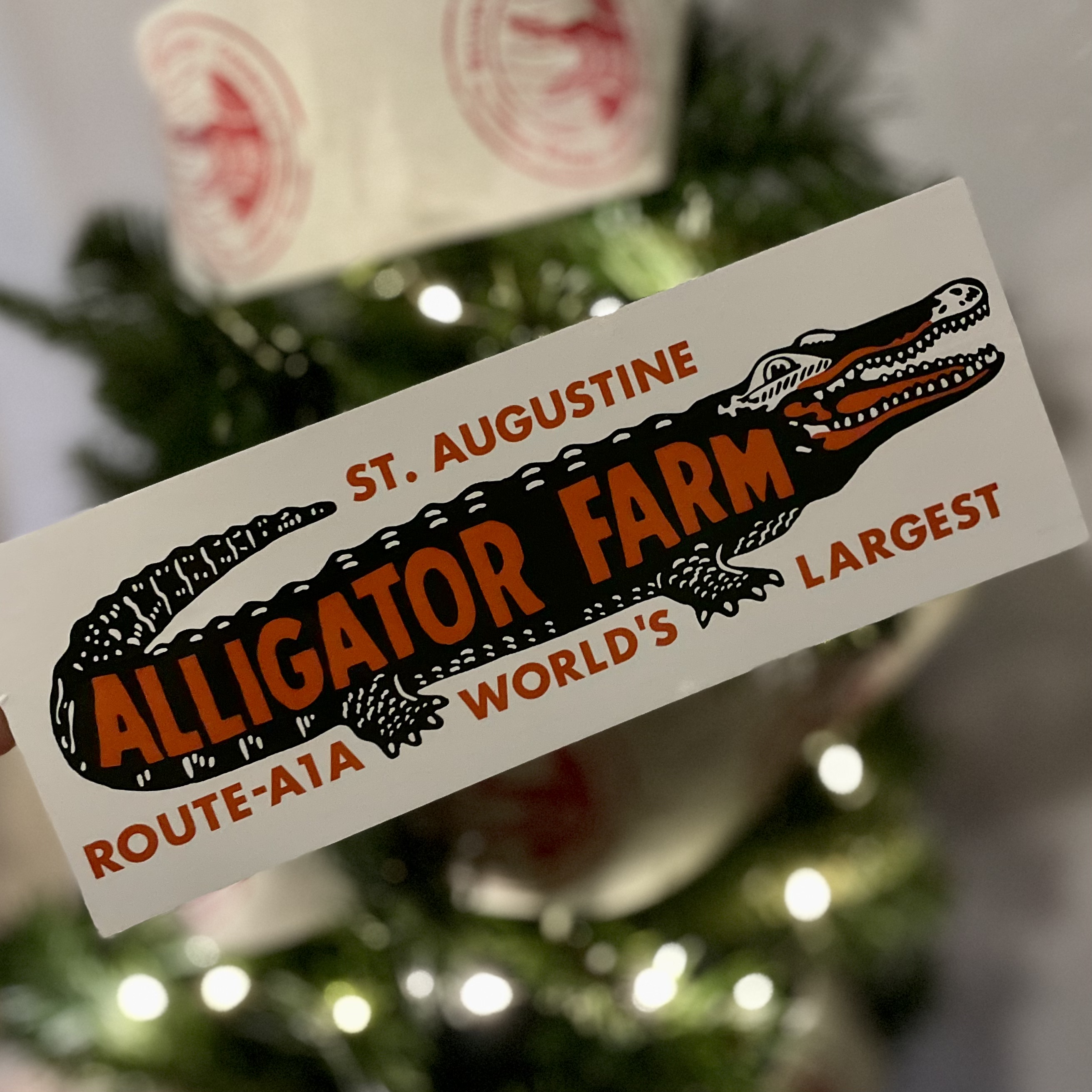 ---
Roadside Grove Collection
American alligator walking through a grove of oranges invokes a classic Floridan vibe.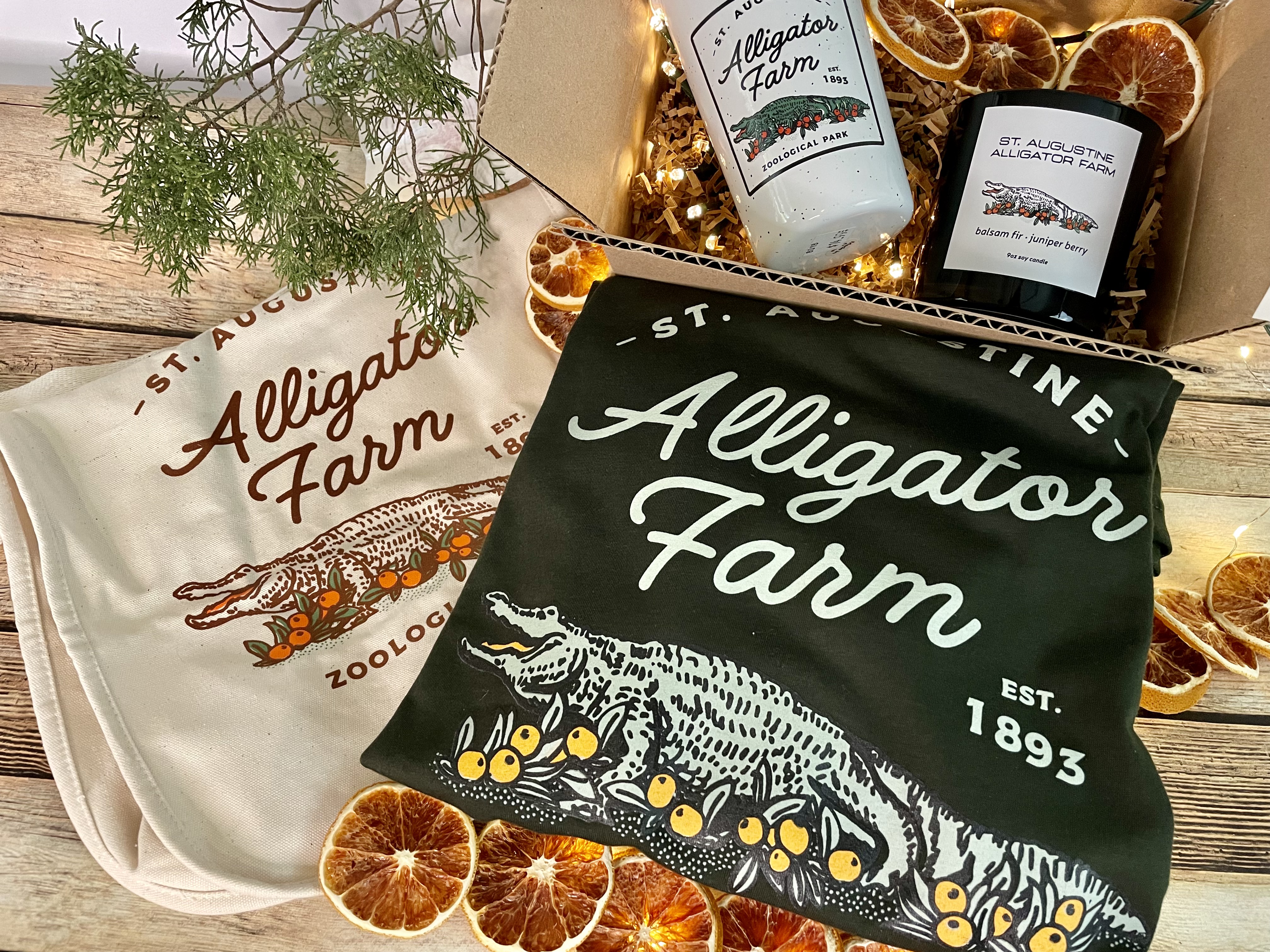 1. Candle with balsam fir and juniper berries scent.
5. Metal Cup.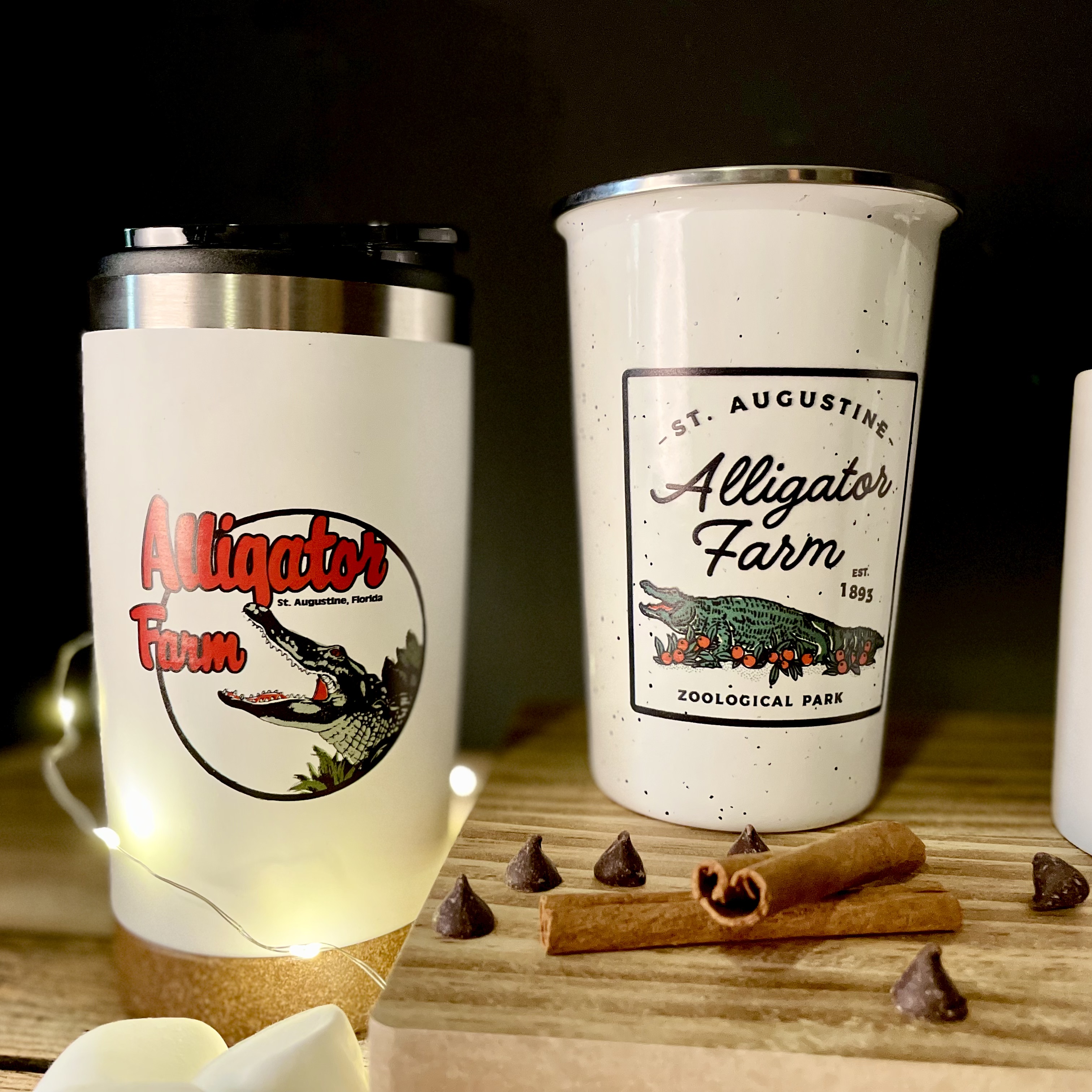 ---
Vintage Alligator Farm AKA the "Tom Petty" Style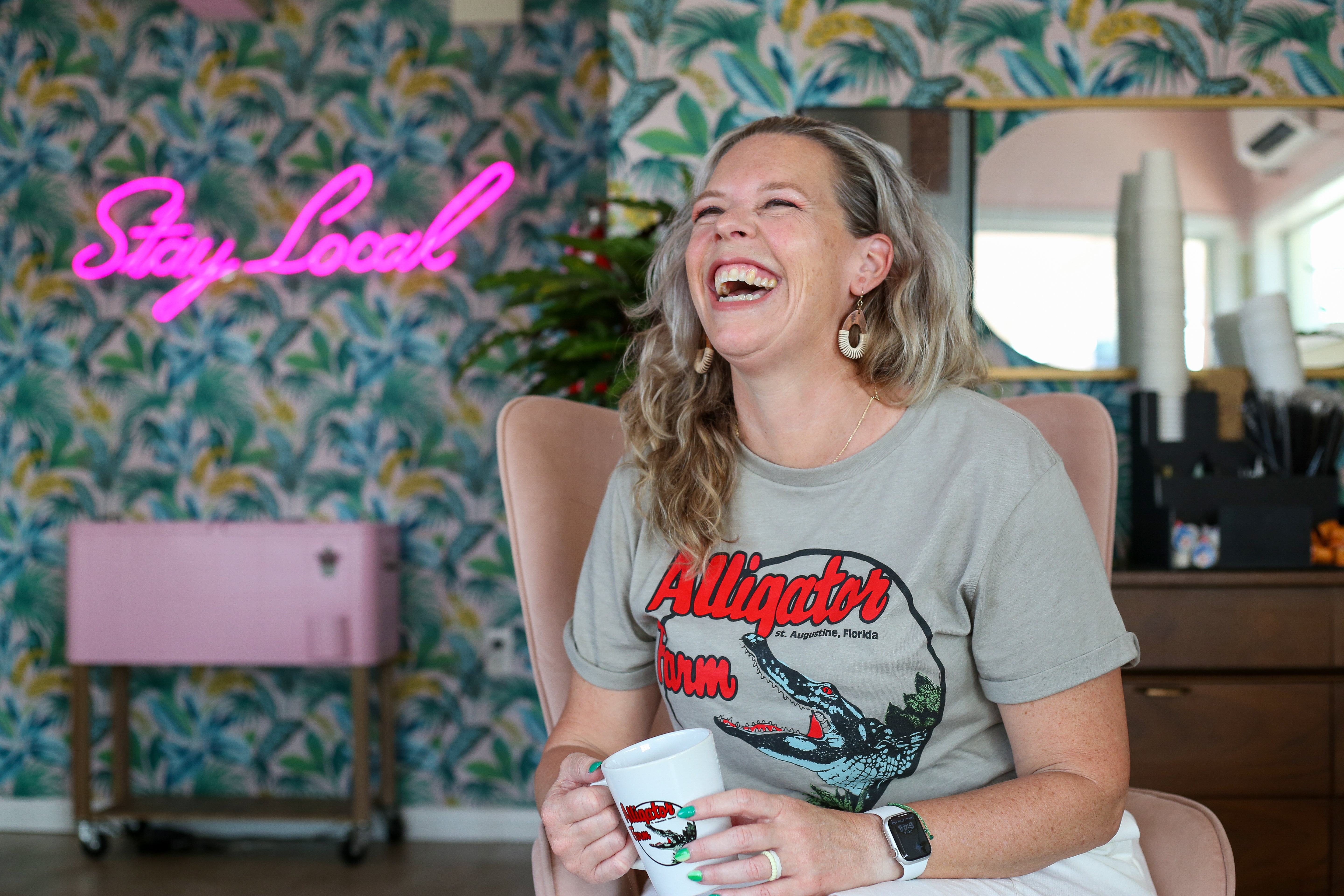 1. Adult Shirts in Gray or White, with rolled sleeves
2. Mug with the Vintage Logo Available in travel mug and ceramic mug.
---
Need help finding something unique and specific? Send us a message or give us a call. Plus, you can visit the on-site Zoo Gift Shop to find what you're looking for.
Reserve Animal Encounters or the Crocodile Crossing Aerial Adventure Course on our Website.
Located at 999 Anastasia Blvd, St. Augustine, FL 32080
(904) 824-3337
Open everyday from 9am to 5pm
With Holiday Hours 10am to 4pm on Thanksgiving, Christmas, and New Year's Day.
Happy Holidays!